Franklin County embodies the tagline "great moments along the way" by offering a wide variety of recreation and cultural opportunities, including:
Whitetail Resort (skiing/golf)
Penn National Golf Course (additional public and private golf courses in the area)
Camp Penn State Park
Appalachian Trail (The Greater Waynesboro Area is a designated "Appalachian Trail Community")
Extensive Network of Municipal Parks
Multiple community-based festivals and carnivals (seasonal)
Community Farmer's Markets (seasonal)

The Appalachian Trail traverses portions of southern Franklin County.  Waynesboro is a certified "Appalachian Trial Community"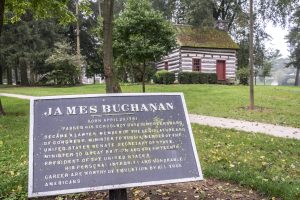 Franklin County is the birthplace of the 15th President of the United States, James Buchanan.  Born in Mercersburg, Buchanan is the only President born in Pennsylvania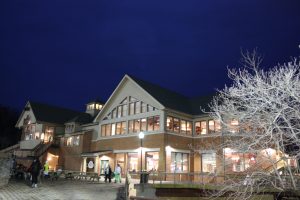 Whitetail Ski Resort is located in western Franklin County and provides year round amenities.
Franklin county is the center of the scenic Cumberland Valley. With reasonable lodging rates and more than 1,850 hotel rooms, the County's convenient location couples early frontier, Underground Railroad, and Civil War history with seasonal beauty, year-round recreation, and old-fashioned, hometown appeal.   More then 500,000 people visit Franklin County annually which results in a direct economic impact of $338 Million.  In addition, the county is within 30 minutes of historic Gettysburg and Antietam National Military Parks and 15 minutes of Hagerstown, MD; 30 Minutes of Frederick, MD; 60 minutes of Harrisburg, PA; and within 75 minutes if the Baltimore/Washington D.C. metro areas, thus creating more access to recreation, shopping, and cultural activities.
Please visit the Franklin County Visitor's Bureau for more information.
$338M
Tourism revenue annually
2,600
jobs supported by tourism