Franklin County Small Business Recovery Grant (SBRG)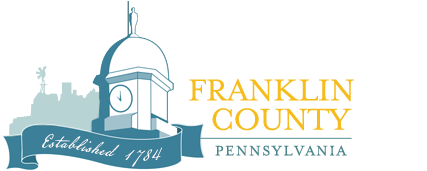 Application Period Now Open
Statement of Purpose: Act 24 of 2020 was signed by Governor Wolf on May 29, 2020.  This legislation provides $625 million in CARES Act funding by means of block grants for counties in the Commonwealth through the Department of Community & Economic Development (DCED).  This funding is strictly for support of COVID-19 related activities to offset the cost of direct county COVID-19 response; assist businesses and municipalities; provide behavorial health and substance use disorder treatment services; fund non-profit assistance programs; and deploy broadband to unserved or underserved areas.
Background: The Small Business Recovery Grant (SBRG) program has been created to provide funding to eligible Franklin County small businesses impacted by the COVID-19 Pandemic.
The program application process is administered by the Franklin County Area Development Corporation (FCADC) on behalf of Franklin County.  The development of these program guidelines and application process included input and expertise from local community and business leaders from across Franklin County.
Eligibility
Area Eligibility:  The business operations must be physically located in Franklin County, PA.
Eligible Businesses:  To qualify for funding through the SBRG grant program, a business must:
Operate as for-profit;
Be in operation on or prior to May 1, 2019;
Fewer than 100 employees (including related or affiliated businesses worldwide);
Companies that received other COVID-19 funding assistance are eligible to apply; however those companies that did not receive any COVID-19 funding assistance will be given first priority.
Eligible Costs:
Funding will be used to replace revenue lost post-March 1, 2020 due to normal business interruption caused by the pandemic.  Grant funds cannot be used to pay back loans to shareholders, partners, the sole proprietor, or family members.
Grant Size: 
The grant award shall not exceed 50% of the total revenue lost during the applicant's hardest hit consecutive 3-month period in 2020 as compared to the same three-month period in 2019.  The maximum grant amount shall not exceed $50,000.  Eligible months include March 1, 2020 through July 31, 2020.
Required Application Information
In addition to the application, the following documents are to be included with the application:
The applicant must satisfactorily illustrate operational revenues based on Quickbooks or some comparable accounting program, by providing:
-A Profit & Loss Statement and Balance Sheet for its hardest hit consecutive 3-month period in 2020 (on or after March 1, 2020); and a Profit & Loss Statement and Balance Sheet for the same consecutive 3-month period in 2019.
-Signed W-9 Form for any individual or entity serving as applicant.
-Most recent filed federal tax return. 
-Signed and dated Personal Financial Statement not more than 6 months old for all individuals with 20% or more ownership in the eligible business enterprise.
-Most recent filed federal tax return for any entity, other than an individual, with 20% of more ownership in the business enterprise.
NOTE:  Other terms and conditions apply.   Applicants who are recommended for funding may be required to submit additional financial information as a condition of the grant contract with Franklin County.  
Failure to provide the fully completed application and ALL required documents listed above could result in rejection of the application.
Program Application Guidelines & Supporting Documents: Download HERE
Program Full Guidelines en Espanol
Recovery Grant Application en Espanol
APPLICATIONS WILL BE ACCEPTED  until FRIDAY, AUGUST 21st at the CLOSE OF BUSINESS (4PM)
Applications and all supporting materials may be returned to SBrecoverygrant@fcadc.com or dropped of at the FCADC office, 1900 Wayne Road, Chambersburg (Mon-Friday 9am-4pm).  Applications may also be submitted to any Chamber of Commerce serving Franklin County or at the Mainstreet Waynesboro, Inc. office.  Applications and materials must be in a sealed envelope with full contact information on the envelope.  
Questions or Comments
717-263-8282